Provider Bill Auditing
United Review Services has 20 years of auditing experience with carriers, TPAs and self-insureds. Our process is different because we focus on the clinical as well as coding aspects of each bill. We audit bills in workers' compensation, auto no-fault and bodily injury, liability and litigation, health insurance, fraud and S.I.U. claims. Typical provider bill auditing findings include: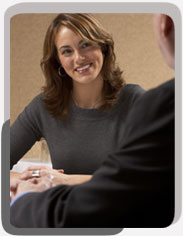 Undocumented or unsupported charges
Billing for unrelated charges
Billing for non-certified treatment
Level of care/length of stay issues
Medical necessity issues
Unbundled charges
Duplicated services or charges
Coding and billing calculation errors
Applicable state fee schedule compliance
Billing above R&C or contracted rate
Availability of discount in addition to audit findings
Our proprietary auditing procedures detect and address all areas of potential errors. Specialized R.N.s perform all audits. In addition to accessing the most up to date resources for fee-schedules and coding principles, our R.N.'s apply extensive CPT and ICD-9-CM experience and a high level of clinical expertise to each audit, insuring a more accurate medical and financial outcome than would be available with auditing software alone.
Reviews and audits are completed on a timely basis to in order to preserve applicable PPO or other fee discounting arrangements.
To contain auditing costs, we provide free prescreening within 48 hours of all referred provider bills to determine savings potential. Complete reports document activities, reductions, and rationale on each case, and management reports track overall results for each customer.
To prevent balance billing or disputes with the client or insured, we also finalize each audit with the provider after reaching full agreement on the medical or coding issues applicable to the bill, as well as the amount to be paid. In rare cases where agreement is not reached, we have a high degree of success in arbitration and other proceedings because our audits are based on accepted clinical guidelines and medical billing rules and methodologies. For information on our forensic auditing capabilities, please see Forensic Auditing.
We average a return of over $10.00 for every $1.00 spent by clients on our auditing services.