Medical Necessity Review
A Medical Necessity Review determines the medical necessity and appropriateness of treatment rendered in health, auto or worker's compensation cases. A review can be conducted prospectively, concurrently or retrospectively, and can be useful in making claim decisions involving coverage, causality and/ or need for treatment.
Prospective and concurrent reviews are done by UR certified R.N.s who review proposed treatment for medical appropriateness, necessity and eligibility under the plan. Requests for treatment authorization can come from physicians or plan participants. Treatment requests are reviewed according to nationally accepted criteria to ensure appropriate level of care and frequency, and according to plan guidelines for coverage eligibility. If illnesses or injuries are serious, case management assistance may be initiated.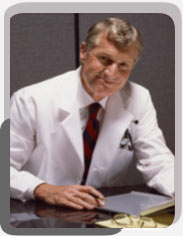 100 percent HIPAA compliance
20 years of Experience
Ability to handle all states
URAC compliant services
RNs licensed and UR certified
Medical Directors in appropriate specialties
Retrospectively, our R.N.s can review documented medical treatment to determine if the requested or rendered services are covered according to the terms of the benefit plan or policy, or if the treatment is related to the covered accident, illness or injury. This review can result in recommendations as to more appropriate and cost effective alternative treatment, or the need for specific case management intervention.
Referrals for Medical Necessity Review are acted upon promptly, often on the same day, and are completed within one week, provided all of the necessary medical documentation is made available.