Disability IMEs
IMEs can determine the extent of disability and continuing benefit eligibility in short or long term disability cases, as well as in waiver of premium in life or credit disability. A targeted, managed IME, geared to the policy definition of disability, is a valuable resource at any stage of a policy in which the Benefit Analyst has questions about continuing disability.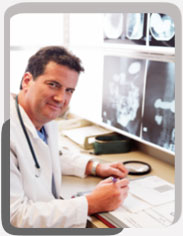 United Review Services performs prompt IMEs and Peer Reviews in all states and all specialties with practicing, board-certified physicians who are experienced in disability examinations. Each assignment is carefully managed from start to finish by an assigned IME Coordinator who is available to answer the carrier's questions and solve any complex or unexpected problems.
Appointments are set up within 48 hours of referral, confirmed 48 hours prior to the exam, and followed up for possible rescheduling on the day of the exam. IMEs are usually completed within 4 to 6 weeks from the date of referral, and Peer Reviews within 2 weeks.
The complete service includes all scheduling and rescheduling, handling inquiries from the insured or attorney, all notifications and correspondence, review of the IME report by an R.N., obtaining addendums when necessary, and physician payment and tax reporting. One all-inclusive fee is charged, representing the most competitive fee that we are able to offer in the required specialty and geographic region.
Free file review and referral processing are available at the carrier's location for local customers, and referrals can be made by secure website, e-mail, fax or phone. Electronic reporting is available.