Casualty IMEs and Peer Reviews
United Review Services provides IMEs, Second Medical Opinions and Peer Review programs for Auto, Liability and Workers' Compensation clients. Our IMEs and Peer Reviews provide truly independent opinions because we select independent practicing physicians within a claimant's geographic area.
Our IMEs and Peer review address specific areas of inquiry. Whether you are asking about maximum medical improvement, ability to return to work, permanency, further treatment or special questions relating to your claim, our role is to make sure that these questions are addressed fully.
Our specialized IME Coordinators handle each IME and Peer Review from referral to completion, providing a single point of contact for all parties. Referrers can contact the assigned IME Coordinator at any time to ask questions or discuss issues. We handle all correspondence, custom letters, scheduling, re-scheduling, e-mail notifications (if requested), attorney contacts and all other aspects of each IME. We realize the importance of a timely exam and report, so we adhere to the following timeframes from the date of referral: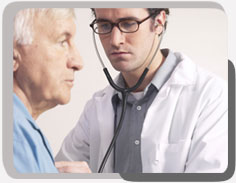 Appointment Setup: 48 hours
Examination: 10 to 15 days
IME Completion: 4 to 6 weeks
Peer Reviews: 2 weeks
Rush Referrals: No Problem!
We have over 10,000 practicing, board-certified physicians available throughout the United States, a number which grows continually as we acquire new resources. We have 3,500 physicians available in New Jersey and New York. We can locate and credential new physicians as the need arises.
We select our physicians on the basis of active practice, board-certification, unrestricted license, satisfactory malpractice history, lack of board sanctions, insurance, location, fees and quality of reporting. Continuing credentialing and quality assurance is done to recruit and retain experience physicians.
Our pricing is among the most competitive available from a full service IME vendor. Included in our fee are many "extras", such as rescheduling, vendor no-show fees, mail fees, etc. We produce one bill with each report which includes the physician's fee. We handle all physician payments, tax reporting and inquiries.
We accept referrals through our secure website, e-mail, fax, mail or phone. We can send reports electronically, or authorized clients can have access to data concerning their assignments. Local customers may take advantage of free on-site scanning, photocopying and assignment preparation service.